How Often Should You Pressure Wash Your House?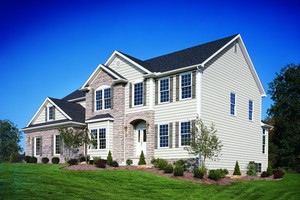 Your home's exterior needs to be kept in great condition, but it's constantly exposed to sun, rain, wind, and other elements, all of which can take a huge toll on your home. Before long, your exterior can start to look dirty and grimy, and it might even start to grow mold.
You need to keep every part of your home in great condition, and the professional pressure washing services that we offer at Pro Pressure Washing can go along way toward keeping your home's exterior in great condition and as attractive as possible. However, many homeowners are unaware of how often they should have pressure washing services performed. That answer is different for every home, but there are a few things you should consider to determine when it's the right time to have your home pressure washed.
Our professionals have put together a few tips to help you decide when you should clean your home's exterior.
1. The Benefits of Pressure Washing
Power washing your home blasts away any accumulated dirt and grime from the exterior of your home. There's no other way to achieve the thorough results that you'll get from professional power washing services. The process uses a strong stream of water to remove everything from dirt and stains to mold and mildew growth, keeping your home both healthy and attractive.
2. Contributing Factors
Your home's exterior is always exposed to weather and the elements. Throughout every season, something is threatening the health of your exterior, whether it's rain, sunlight, wind, or snow. That's why it's so important to have pressure washing services performed on a regular basis.
3. Get the Timing Right
When you're considering the best time to pressure wash your home, one of the biggest factors is the weather. Ideally, you'll have your pressure washed while the weather is mild and sunny. In the middle of a snowy winter or a humid summer, the effects of an exterior cleaning might quickly get reversed.
4. Consult with Our Professionals
Our professional Wilmington pressure washers will be able to help you decide how frequently you should have pressure washing services performed, and we'll be able to help you schedule a time a time that will be most beneficial to your home. We'll inspect your home and let you know of any harmful mold or mildew growth, and we can work with you schedule regular cleaning in the future.
If you are looking for a Wilmington Pressure Washing Professional, call 888-998-7767, or complete our online request form.